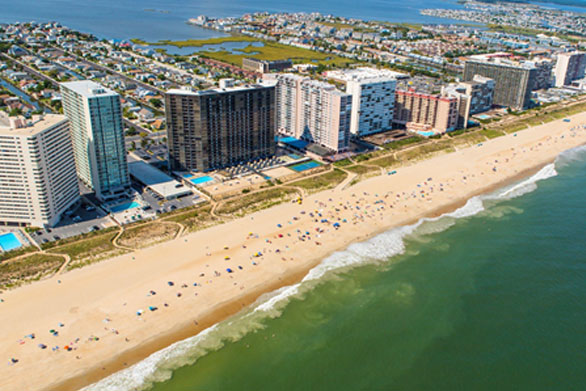 Ocean City, Maryland
Located right on the shore of the Atlantic Ocean, Ocean City, Maryland is a longtime vacation destination and a haven of sunny beaches, pristine nature, and friendly communities. Residents of this charming town love spending a day walking the boardwalk, relaxing on the beach, kayaking in the ocean, or exploring the paths of nearby Assateague Island.
However, with all that time outside, some of the dirt, sand, and salt from your adventures outdoors will inevitably make their way inside your home. Your carpets go through a lot of wear and tear, and dirt, dust, and grime can settle into the material over the years. Ace High Carpet Cleaning provides Ocean City residents with professional carpet cleaning, and you'll be amazed at the difference our services make.
Our Services Available in Ocean City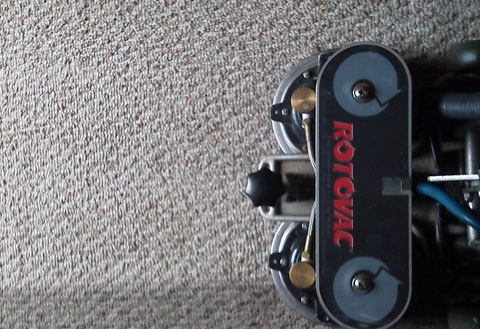 Carpet Cleaning
Say goodbye to aged and dingy-looking carpets with a professional carpet cleaning service from Ace High Carpet Cleaning. Years of built-up dirt from shoes, dust, spills, pet hair, and more can make your carpet look gray and dirty, but our three-step cleaning process can give your floors a total facelift. We utilize the ROTOVAC carpet cleaning system, including industry-leading, professional-grade machinery designed to remove stains and get even the toughest dirt out of your carpet and rugs, for a brighter and long-lasting clean.
Upholstery Cleaning
An upholstery cleaning instantly freshens up your home's couches, chairs, and other fabric-covered items. Furniture that is well used or located in high-traffic areas of the home is especially vulnerable to taking on a layer of dust, dirt, and grime.
Pet Stain Removal
More than half of all households in Maryland have a pet, whether a cat, dog, bird, or other animal. We love our animal companions, but it's no secret that they can wreak havoc on your carpets. Your puppy's messes can sink into the carpet, leaving behind bacteria and odors that pet sprays and non-professional carpet cleaners often can't reach or eliminate. Don't let your carpets be soiled by your furry or feathered friend—call Ace High Carpet Cleaning today to get your home's floors back to pristine condition.
Carpet Cleaning Services Near You in Ocean City, MD
Ace High Carpet Cleaning has been providing residential and commercial customers in Ocean City, MD, with high-quality carpet and upholstery cleaning since 2006. In addition to Ocean City, we also serve the surrounding area, including Berlin, MD; Ocean Pines, MD; and Fenwick Island, DE. We are a locally owned and operated business and strive to deliver fair prices and the best possible customer service to every one of our clients. Get in contact with us today to request a free estimate or to schedule the best carpet cleaning services in the Ocean City area.